3M™ Littmann® CORE Digital Stethoscope
Regular price
Sale price
$599.95
Unit price
per
A new class of clarity the 3M™ Littmann® CORE Digital Stethoscope features the outstanding acoustics, comfort and quality of a Littmann cardiology-grade stethoscope enhanced by powerful digital technology. Features like up to 40x amplification1 and active noise cancellation can help you auscultate with greater confidence. The 3M Littmann CORE Stethoscope connects with Eko software on a smart device2 to visualize, record and share data. The FDA-cleared 3M Littmann CORE Stethoscope toggles between analog and amplified listening modes so you can listen how you want to during assessments. Tunable diaphragm technology—a 3M invention—lets you hear different frequency sounds by simply adjusting the pressure on the chestpiece. Hold the chestpiece with light pressure on the patient to hear low frequency sounds; press a little more to hear higher frequency sounds. Soft-sealing ear tips conform to individual ears for optimal comfort and excellent sound occlusion. The 3M Littmann CORE Stethoscope works with Eko software on iOS and Android devices, giving you a HIPAA compliant means to save and annotate 15, 30, 60 or 120-second recordings in a secure dashboard. Create a library of heart sounds to monitor the progressions of a disease or for education, and securely share recordings with colleagues. The 3M Littmann CORE Stethoscope can be used with Eko Artificial Intelligence to aid in the detection of murmurs. The 3M Littmann CORE Digital Stethoscope is pre-assembled with a CORE Digital Attachment and a 3M Littmann Cardiology IV Stethoscope. Please visit the respective User Manuals for instructions for use. Made in the USA.
Product Includes: 3M™ Littmann® CORE Digital Stethoscope, Large and Small Soft-Sealing Ear Tips, and Instructions
Not made with natural rubber latex.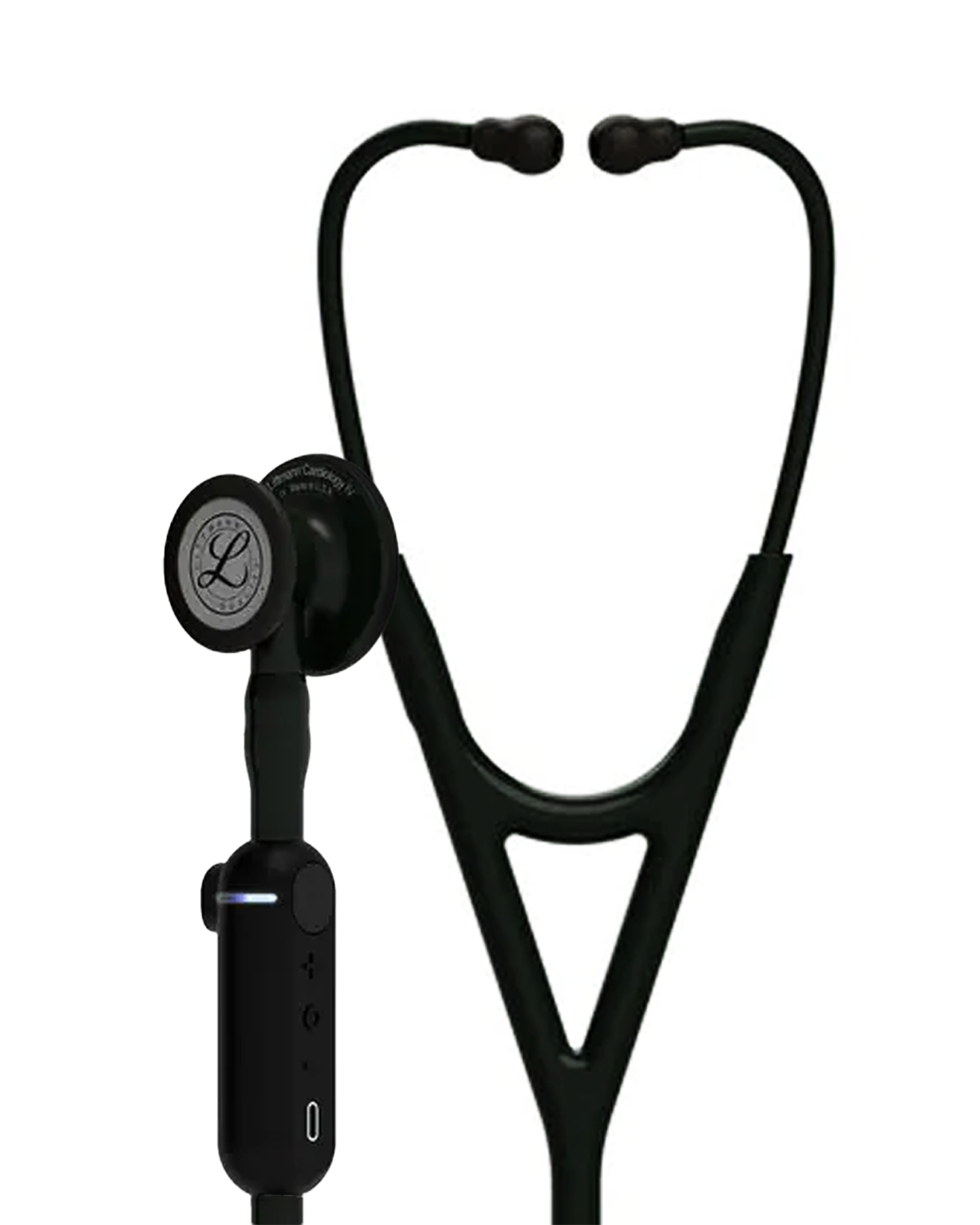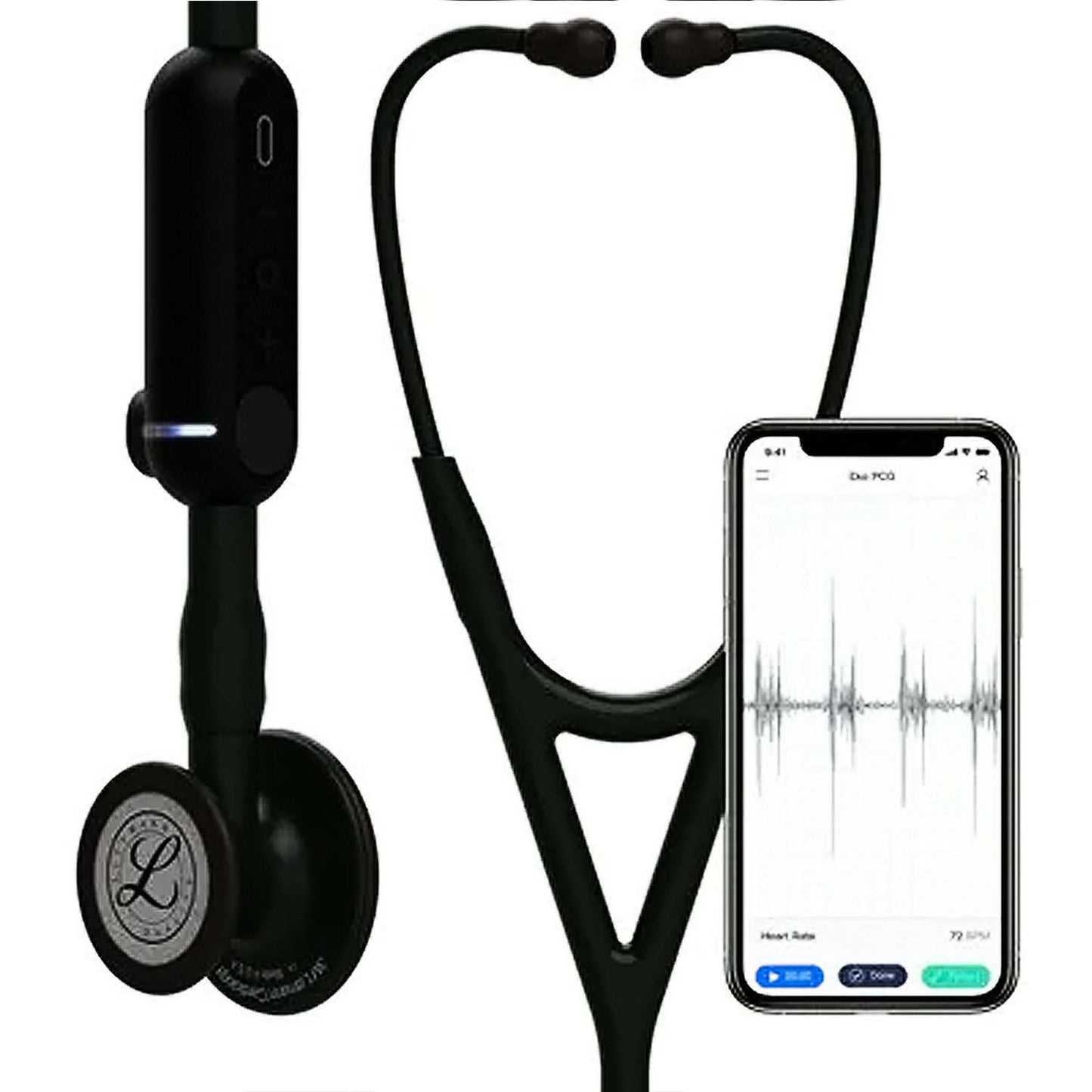 Where people can reach people, not a faceless corporation. 😄

Call us at (888) 822-8293 to speak to one of our Customer Service representatives. You can also check out our Frequently Asked Questions.

Our Customer Service Team is available Monday to Friday from 9:00 AM - 2:00 PM Central Time. Please note hours may differ during holidays. Refer to our Google Business Listing for holiday hours.

Can't reach us? Email us at orders@bvmedical.com or leave us a voicemail.
Customer Service
First-class customer service where people can reach people.
Small Business
We are a small business with a big mission.
Our Vision
To enhance customers' health through a committed working relationship.
Shop OMRON
BV Medical® is an Authorized Reseller of Omron®, KaWe, Kinsa®, PediaPals, Accuro, A&D Medical®, and TecniMed products. We are also a Reseller of Littmann® products. For any questions please contact us.
This company stands behind its products with amazing customer service.
1/2023
Good Price, free shipping, prompt delivery. All very good.
11/2022
Nice people, good price and fast delivery. Who could ask for more.
10/2022